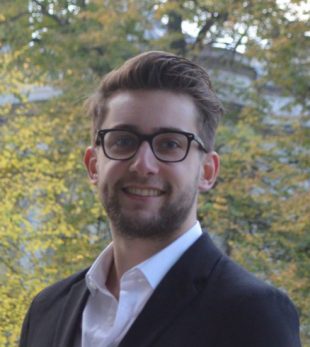 In October of last year, I didn't have any idea what I wanted to do after university finished. As a languages student studying German, I had worked in Berlin for a year for a private sector company, an experience from which I learnt a lot but which left me feeling strangely unsatisfied. Perhaps the job just didn't suit me? I read countless careers guides and attended careers events, but never paid much attention to public sector jobs, and I thought I would just never find a job that would be right for me. Then, a friend suggested that I go to a public sector careers event at university, a workshop with speakers from various public sector organisations, along with a couple of Fast Streamers. The more I listened the more interested I got. The opportunity to work in such an exciting environment on things that really mattered and had a very real impact on the public appealed to me like nothing before. And working at the centre of Government seemed like a job that would be stimulating and also unbelievably rewarding. I knew then that this was the job that I wanted to do.
The application process for the Fast Stream is demanding, and can feel endless at times. However, it can also be enjoyably challenging, and is also a good indicator of how you would enjoy a job in the Civil Service: if you enjoy the kind of tasks that you are being assessed in, you will love the day-to-day job. The most important piece of advice I can give about the application process is to keep calm, especially in the E-tray Exercise and the Assessment Centre. Only by doing so can you allow yourself to perform to your personal best. It can feel like the tests are there to trick you or catch you out, but if you stay composed and approach them in a rational way you will find that you will do much better. Secondly, always refer back to the Civil Service Competency Framework, as these are the competencies that the assessors want to see whether you can display. You can never read through it too many times!
I decided to apply for the Project Delivery stream because it seemed completely different to any of the other schemes that were on offer: this was the one stream that you actually had the opportunity to shape ideas on paper into concrete realities, that you could actually see and appreciate the impact of. Additionally, I felt that one of my strengths was 'getting stuff done', and I saw the Project Delivery stream as being an environment in which I could use this skill a lot. Now that I have started, and the more I learn about working on government projects, the happier I am that I am on the Project Delivery stream: everyone I have met and work with is passionate about serving the public and making sure that the nation is getting the best possible value for money.
In July, the Project Delivery cohort met in the Treasury building on Whitehall to get a taste for what the next four years on the Fast Stream would entail. It was a great opportunity to build friendships before we started work, to learn more about the others who had been applying alongside us and their backgrounds, and also to learn more about the individual departments and agencies we would be working in (one of which I will admit I had never heard of!). This was where it struck me how big the variety of projects going on in government really was, anything from developing the UK's space travel infrastructure to defending our borders. I couldn't wait to start!
Before we started our first posting, we had a week long induction, which was an intense but thoroughly enjoyable experience – lots of meeting new people, learning new things and getting prepared to start our Fast Stream journeys. After the weekend, we went to our respective departments to meet our team begin our postings. I am based in the Home Office working within Border Force, working on a really exciting project. The first few days flew by, with lots to understand, more people to meet, and lots of acronyms to learn. Throughout these days however, you always feel supported by everyone else on the team and can ask them about anything you don't understand.  
The Project Delivery stream offers excellent opportunities to gain additional qualifications in various project management methodologies, which give us all the chance to gain a variety of skills that we can go on to use in our placements. Additionally, the smaller size of the Project Delivery cohort means that you feel closer to everyone else on the same stream and can build up a good support network.