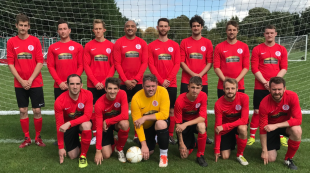 I've played football for as long as I can remember. Whether for my local comprehensive or at university, football has been a great stress-relief and source of enjoyment.
I left my job as a marketing manager and moved to London before starting the Fast Stream. I wanted to keep fit and grow roots in the city I was now going to call home. I decided to look for a football team. The Civil Service must surely have a football team, I thought. When I found them, I read about a surprising history.
Can you guess what happened when this amateur team from west London played Barcelona and Real Madrid? They beat them. Twice. The two best teams in the world. When did they play, I hear you thinking? Okay, so…. well, it may have been almost a century ago.
Nevertheless, it's the closest I would get to playing against the teams that Messi and Ronaldo play for. (Ding! There's the link from the title of this blog.) A friend and I made our way to a training session on a cold February night in Richmond. I found a welcoming and well-ran club that embodies civil service values.
While not all of the players these days are civil servants, it's still been a great place to meet other civil servants across London. I've travelled to interesting grounds in north and south London and seen glimpses of those communities through their football teams.
Joining the football team has emphasized to me that throwing yourself into things is generally a good thing. This applies off the pitch as well. If something you try goes wrong, you learn. If it goes right, it's a great way to meet new people and challenge yourself. This is good advice if you're considering applying for the Fast Stream. Back yourself and go for it!