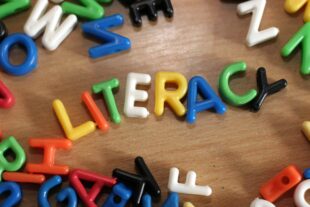 "What difference can you make in 6 months?" is a question sometimes asked of year 1 and 2 Fast Stream postings and secondments. In my second year on the programme I was seconded to Springboard for Children, a small charity which provides expert one-to-one literacy support to young children who are struggling to keep up with basic literacy at school.  Just over a year on, I thought I'd go back to reflect on the experience and find out what impact I had made.
On the Fast Stream posting template, I had asked to be seconded to a charity as I was attracted to the idea of working towards a charitable cause. Working at Springboard helped crystallise what this meant to me. Visiting the schools showed me the benefit of Springboard's work first hand with children, most often from disadvantaged backgrounds getting one-to-one support. Spending time at Springboard helped me understand how the charity was not just about volunteers reading to children: all the teachers were trained and there was a common structured programme for all the lessons.
Working in a small organisation, there was scope for making a bigger immediate difference than I had seen in some of my civil service roles. I had come to Springboard on a digital posting, with the aim of improving the charity's communications. One of the challenges was communicating the high-quality interventions in the short communications time available. A fund group approached Springboard, having independently identified this charity as worthy of their fundraising. Insufficient resource would have meant Springboard would have been forced to turn down their offer of fundraising. It was only because the secondment provided Springboard with an extra pair of hands that they were able to frame the support of the fund volunteers and benefit from their generosity.
I've come back to the civil service with a better appreciation of the opportunities and challenges of small organisations. There was tremendous flexibility: I was able to follow through on many of my ideas. Despite the differences, there were also a surprising number of similarities. Springboard, for example, also had to struggle with limited resources and working within tight budgets. As in the civil service, short-term necessities make thinking about longer-term direction sometimes easy to overlook. Also Springboard devoted considerable effort to collecting data on reading ages before and after their interventions. This focus on measuring results would be received warmly in the evidence-based policy world of the civil service.
I have come back to the civil service with a better understanding of the challenges faced by small organisations. I hope, too, the freedom Springboard gave me was rewarded with a fresh perspective and helpful influencing of their broader direction. The charity is now working towards its 25th anniversary, which will take place in late 2017. Significantly, it is rebranding as the Children's Literacy Charity to better reflect the changes it has undergone since it was set up to work with a school in Peckham a quarter of a century ago. It was great to be part of the work leading up to this rebrand and I hope the new KPIs will demonstrate I made a difference by improving communications at Springboard for Children.