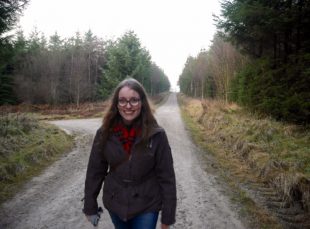 Hi there, I'm Eve and I am a second year Digital, Data and Technology (DDaT) Fast Streamer. In this blog I'm going to briefly talk about what attracted me to the Fast Stream and try to debunk some of the myths that got me worried whilst applying.
In my final year of university I felt very unsure about what to do next. After graduating in 2014 I went straight into a job in academic publishing. Two years in I was offered a place on the DDaT Fast Stream.
The Fast Stream appealed to me because rotating between postings allows you to develop a broad variety of transferable skills and to experience different types of roles. The Civil Service is incredibly diverse and since joining the DDaT stream I have worked in two Government departments in project management, release management, and user research. In a few days I will be starting a secondment in a charity in a commercial role. This breadth of experience is unique and the rotation structure is pushing me into roles that I would not otherwise have known about or had the experience/ confidence to apply for.
I am still not 100% sure on what route I want my career to take, but that no longer worries me. The DDaT stream is designed so that you test a range of roles during the first two years before choosing a specialism. You are supported by a dedicated Cohort Leader when making this decision and the structure of the scheme has taken away the urgency that I felt when I first left university to make an uninformed choice that seemed at the time would define my entire career.
My first year on the Fast Stream has given me a lot more clarity on what I am looking for in a career and I would encourage anybody reading to explore what the programme has to offer you. The Fast Stream is a brilliant programme if, like me, you are looking to push your development further and are open to trying new experiences. These won't always be the experiences you would choose for yourself but I am sure you will be pleasantly surprised by what you can go on to achieve.
I'm going to close by addressing some of the myths that worried me when applying in the hope of giving perspective applicants some fresh reassurance.
Myth 1 - You need to be political.
Civil Servants must be impartial and you will meet a mixture of people – some who follow politics and some who don't. The decisions of government directly affect your work but you certainly do not need to be a politics graduate or a news buff to work here.
Myth 2 – Only students from top schools or universities get places.
The streams have different entry requirements but anybody with a 2:2 can apply for the Fast Stream, regardless of your background, academic subject area, or university.
Myth 3 – You need to be a specialist before you start.
The Fast Stream is broken down into specialist areas known as streams (such as DDaT). Be mindful that the programme is not expecting you to be an expert in this area before you start. I think it would be fairer to say that it is more important to show an eagerness to learn and engage in that chosen area.  
Myth 4 – A Fast Streamer is a certain type of person.
My biggest fear when I arrived at the assessment centre was that I would not fit in. I am not the historic stereotypical Fast Streamer – public schooled and self-confident. I came to realise that the Fast Stream is full of all different types of people and that our differences are a huge asset. The Civil Service is a diverse organisation and it needs diverse leadership.