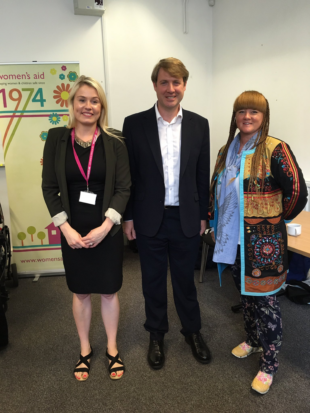 I joined the faststream in October 2016 having come straight from university. I was immediately thrown into the experience by being relocated to Leeds and being made a policy officer in the Department of Health, working on mental health legislation.
After my initial 6 month posting I was relocated back to London to work in Constitution group within the Cabinet Office. I took on the role of Policy Officer within the Registration and Franchise team of Elections Division and was given the policy area of anonymous registration.
The electoral register is a public document and can be viewed by anyone at local authorities across the country. Anyone who registers to vote has their name and address included in the register. This is important for the transparency and integrity of the register, but it has been recognised that not everyone is safe if their name and address appear on the register. Therefore anonymous registration exists for people whose safety would be at risk if their details appeared on the register. Instead of their name and address appearing, they appear on the register simply as 'N' with no address.
The scheme was created for individuals such as prison officers, witnesses in court cases and survivors of domestic abuse. In September of last year, Women's Aid approached the Minister for the Constitution, Chris Skidmore, to inform him that the scheme was widely inaccessible for survivors of domestic abuse due to the evidence requirements being too difficult to obtain.
I picked up the work of improving the accessibility of the scheme for those who need to use it  when I joined the team in April, and quickly continued the policy development started by my predecessor. This involved monitoring and logging the responses to our consultation as well as building extensive stakeholder networks with organisations such as the Electoral Commission, the Association of Electoral Administrators and Women's Aid. Using information from these connections, as well as working with other government departments and analysts, I worked to develop the most appropriate policy decisions.
While this was ongoing, the General Election was called. I was tasked with producing twice weekly updates for Sir Jeremy Heywood, Cabinet Secretary, on the state of the polls and seat projections. These were used by him in his Senior Leadership Team election planning meetings and they were also circulated to some of the currently most senior civil servants.
Once the election was over, I accelerated the anonymous registration policy development. I wrote submissions for the Minister to sign off on our recommendations and the territorial extent of the changes, and accompanied this with oral briefings. This allowed me to write policy instructions for lawyers to write the draft new law. Along with this I wrote the policy statement response document for publication on the gov.uk website, and accompanied the Minister to Bristol where he publicly announced the changes.
As a direct result of my work, anonymous registration has been made more accessible for the survivors of domestic abuse.