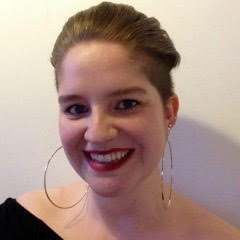 Today the sun is shining, the office is quiet and my inbox is empty. Today is Sports Day.
As I'm trying to write this before heading off to watch the Tug of War event and sample the BBQ delights on offer, you may be forgiven for thinking that I work at a school for  the Department of Education. But no. For the last 12 months I've been living in Andover, working for the Ministry of Defence at Army Headquarters.
In all honestly, when I received this, my first Project Delivery placement, I was pretty unsure. Working on Army equipment efficiency? Not the reason I joined the Civil Service. To say that it was a bit of a culture shock would be an understatement. I moved from Edinburgh to an area of the country that, due to my limited geographical knowledge, meant I had to Google its whereabouts; it was my first time working in the Civil Service; I had little interest in Defence and had never met anyone serving in the British Army before. This was definitely not the Whitehall placement I had wanted.
Initial shock over, I got in contact with a generalist based in Andover, spoke to the Colonel that was to be my Activity Manager and rented a flat (having never visited the town). I decided the best way to deal with my complete ignorance of location, department and placement was to admit that I knew nothing but was keen to learn everything. This attitude has served me well and I've found the team here willing to invest time in teaching me everything they know about the Army.
I can understand the desire to be in London and certainly experience stress when moving, making new friends and trying to not get lost around a new town or city. That said, I cannot advocate strongly enough for regional placements. Sure, there are the arguments that, as a Civil Servant, the majority of the work we do affects people mostly outside of London, we should understand the need to decentralise departments to maximise talent and engage with wider society. There are many valid reasons for giving us placements outside the Capital.
My experience? Regional placements are ridiculously fun.
While MoD main building has some Military personnel working there, I am in a department of 70, with over 60 arriving to work every day in green, camouflage pyjamas. We deliver 90% of the Army's change portfolio, everything from body armour to massive tanks to drones. This work isn't done in London; it's done in Andover in a cube surrounded by trees, deer and the odd Ghurkha on patrol. We work with stakeholders across the country, private sector, contractors and Regiments. In my year here, I've only had two 5-day weeks in the office. I've travelled to Wales where our newest tank is being developed and tested, watched live fires on Salisbury Plain, played in the tank driving simulator in Bovington, exploded make-shift IED's in Shrivenham and been pheasant hunting on a Colonel's farm in Oxfordshire (ok, so I enjoyed the sunshine in a field having forgotten to load my gun while others shot away, but still, not bad for a Tuesday).
The Project Delivery Fast Stream has allowed me to experience this odd little bubble that I would never have sought out for myself. And while I don't think the MoD is for me, I have spent an entire year looking forward to work every single day. My opinions about the Military have been challenged and changed, and I have learnt from both Civil Servants and Army personnel.
Nearly one year gone and I've requested another Regional placement for next year. While a turn at main buildings in London is necessary and offers you great opportunities, it will always be there. I, for one, am keen to find new corners of the country to experience.