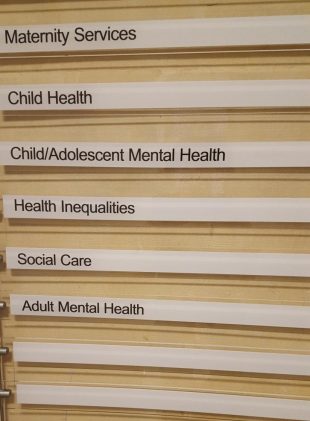 I was really looking forward to my second posting in the Department of Health on the Adult Social Care policy team.
I had just come from an operational role in a Jobcentre Plus (Department for Work and Pensions) and so was interested to see the difference between Operations and Policy. However I was keen to make sure I didn't lose sight of the 'on the ground' experience of the public and frontline staff, so I was pleased to learn that the Department of Health ran a 'Connecting' scheme.
The scheme allows Department of Health staff to shadow professionals in health and care services, anything from following a paramedic crew to visiting elderly care homes or GP surgeries. It is designed to help staff connect to the experiences of patients and people using health services, with the aim being to support better policy making.
I had the opportunity to go on three Connecting placements during my time in the Department of Health: shadowing a district nurse making her rounds in London; shadowing a community dental team visiting a local primary school as part of their oral hygiene campaign; and visiting a local authority to talk about their Adult Social Care operations. Through these I was able to see first-hand how my policy area impacted members of the community and how people access health and social care services, as well as the day to day successes and challenges of the workforce who deliver the services. When I shadowed the district nurse she told me why she enjoyed her job, but also what Department of Health could do to support her and others like her.
The Fast Stream network within Department of Health encourages you to 'Connect' as much as possible during your placement, and if you have a particular service in mind will try to make it happen. I think it's a vital part of policy making, and gives you a chance to get out the office and see the impact you're making.