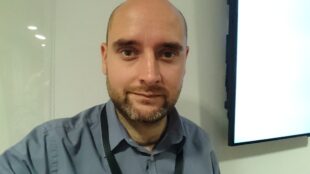 Greetings!
I thought it would be helpful to give some information to you about my experience of the Fast Stream application process. Firstly, a bit about my background: my route into the Fast Stream was a more unusual route to most, in that I am not a graduate. In fact, I didn't even go to University. I left school after my A-levels with solid, if unspectacular, grades and chose to go into work as I really wasn't sure what I would study at university. My work life took in such varied roles as Plumbing Assistant, Bingo Caller, Bank Cashier and Sandwich Artist (!). Eventually, at the age of 28 I entered the Civil Service through Jobcentre Plus, as a Customer Service Agent. This involved taking benefit claims from customers and solving queries.
This job was emotionally hard at times, but did not deter me from working in the Civil Service – in fact, it convinced me that I wanted to be part of a job where every day I would be making a difference to society. I wanted a job less focused on the 'bottom line', one that – yes, would pay well, yes, was interesting, but where, every day, I was also playing an active role in the direction of government work. So when my manager mentioned to me about applying for the Fast Stream I was intrigued…
Now there are lots of lovely things I can say about the Fast Stream, but I can't claim one of these is a quick, simple application process, with a free gift just for enquiring (daytime TV joke). If you are going to apply, settle down, turn the TV OFF and put the kettle ON (a few times.). You really do need to sell why you want to be doing this. A lack of knowledge won't end your journey, but a lack of enthusiasm will do. You will have to undertake several activities, most from the comfort of your laptop, through the selection process, and although this can seem imposing, you can rest assured that you really will learn if this right for you. Another great thing is that if you don't get through first time, there is nothing to stop you applying the year after- one successful applicant told me he got through at the seventh attempt.
So…eventually I got invited to the Fast Stream Assessment Centre. This is normally the final stage of the selection process, although some (such as my Digital, Data and Technology scheme) have an additional interview stage afterwards. Consequently there are a great deal of nerves in the room, but a shared camaraderie. The day consists of interviews, group exercises and mock presentations. It's a bit like The Apprentice but without the egos. My brain literally felt like it ached at the end of the day, I was mentally drained, but I left nothing unsaid. I genuinely gave it my best shot.
Truth be told, I didn't think the day was a great success, in fact one task was something of a disaster. But I made the cut, and obviously displayed some qualities that I hadn't seen in my own performance. Two bits of advice that I took on board which I think made the difference for me:
Be yourself

Don't let one bad part of the day ruin the rest of it (when I say one part went badly I mean BAD)
So there you have it. It's not simple, it will involve you putting in some hours at the keyboard, and take you out of your comfort zone - but it's worth it.