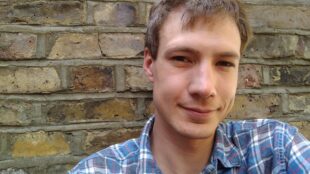 Not all people on the Fast Stream are straight out of university. As a former primary teacher, I fall into a group who had a career before starting on the Fast Stream. Similarly, not all the people on the Fast Stream are new to the Civil Service. I fall into this 2% who (to some extent) knew what they were signing up for! Not all people on the Fast Stream are on their first grad scheme. As someone who completed Teach First, I fall into the tiny minority of Fast Streamers who are serial grad schemers.
I've got some significant experiences under my belt. I trained to teach with Teach First, taught 10 and 11 year-olds in two radically different schools in East London for four years and then left teaching. I changed career – a horrible change from the stability and predictability of a stable career going well into the tumult that is endless job applications and interviews. After dipping my toes back into the waters of academia and deciding that I still didn't like them, I managed to get a fantastic job in the Department for Education's Private Office, in charge of parliamentary business in the Commons. I had great fun, was given huge responsibility and worked in the most fantastic, hard-working, closely-knit team.
I could very easily have stayed in the Department for Education's Parliamentary Team, progressed and been pleased with my choice not to join the Fast Stream; I quite seriously considered not taking up my place. In the end though, I did take up my place on the Fast Steam and now, with two placements under my belt, I don't regret my decision.
I am incredibly lucky to have such a choice but thought I could use this blog to explain why I'm glad I did take up my place. Neither placement was as fun as my first Civil Service role (although they came close) but the fact that I now have such diverse and deep experiences is entirely up to the Fast Stream.
My first placement was in the Department of Health, in a tiny policy strategy team working on the health and care workforce. We looked at the big picture when it came to medical and nursing training regimes, preparing for demographic and population changes, creating and supporting new roles and reviewing contracts and benefits to the millions of people who work in the health and care sectors. It was intense, needed huge amounts of reading and understanding and gave me great experience of synthesising incredibly complex policy to allow ministers to make decisions.
My second has been working within HMRC's Digital Delivery Centre. The programme is ambitious: to become one of the most digitally advanced tax administrations in the world. My role has been in designing and creating online tax forms. Creating tax forms may not sound sexy (and it's not) but it has been fascinating working in a pacey, 'agile' environment and equally fascinating to know that the quality products I've been creating are making millions of people's lives that much easier.
Next, I'm scheduled to work with the National Childbirth Trust on my secondment. I'm going to be leading a change process, looking especially at procurement.
This is why I am proud of my decision to join the Fast Stream – what other scheme allows you such broad and deep experience of such diverse areas as ministerial support, policy creation, digital delivery and procurement within just over a year? I have no doubt that the experiences I have gained and will gain will be hugely important in shaping my future career.