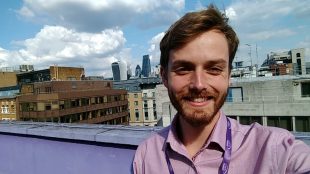 The Fast Stream offers many things, but most of all it offers variety. I'm writing this blog on my first day in the office of London Councils, where I've been placed on secondment. It's the 3rd time in a year that I've done the awkward introductions round the office, tried (and failed) to find the toilets, and settled into a completely new job in 1 year.
Just a year ago I was starting my first day on the Fast Stream, meeting the Hidden Economy Policy & Strategy team at HMRC's rather grand HQ at 100 Parliament Street, (the toilets, it turns out, are by the front entrance). I also had to read up rather quickly on what the Hidden Economy is, and my role designing legislation to tackle it. It was quite a big responsibility for someone who was totally new to the civil service. My key lesson was, ask lots of questions, and keep asking new ones for your entire placement, otherwise you'll never understand all the abbreviations!
The role I just left, which started 6 months ago, was in HM Treasury's HR team, just down the corridor from my HMRC office. So I managed not to get lost on the first day, but I did forget everyone's names within 5 minutes of meeting the team. I went from working on tax policy to learning how to provide training to HMT's staff. It was a big shift, but part of being on the Fast Stream is learning how to bring lessons you've learned elsewhere to very new roles and tasks.
Today I've got lost trying to find my desk, been invited to join the office gardening club, and had lunch on the office roof terrace. I've also been getting to grips with my role as a Project Manager for London Ventures, but don't ask me what it is, I'm not quite sure yet! Don't worry though, the day hasn't been wasted, I've learned the names of my team, hopefully…
If you don't want 1 job for the next 4 years, but like the sound of doing 6, maybe the Generalist Fast Stream is for you. There'll be new challenges (can anyone teach me about graphic design and some HTML?), and just a bit more responsibility than you'll be comfortable with, especially if like me you end up helping draft legislation in your first few months!