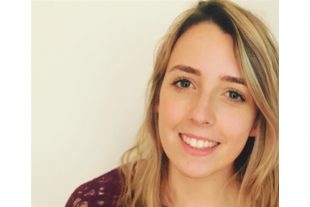 I came to the Commercial Fast Stream, as many from my cohort have, from a legal background. I often get asked about the relationship between legal training and the Commercial Fast Stream and between the law and commercial as subjects.  This first blog post tackles some myths surrounding the relevance, need and impact of a law degree on the Commercial Fast Stream and I hope by sharing the top three questions I commonly get asked, I can help disperse the myths to those on, joining, or interested in the scheme.
Is my Law degree relevant?
Of Course! There are topics of the scheme which will be familiar to you. You will come across Contract Law to name the most obvious, but elements of EU and Public Law will also arise in your postings. My first and current postings have certainly offered me the opportunity to utilise my legal training. In the CO I worked on a duty of care policy. In BEIS I worked on the Higher Education and Research Bill.
Yet the Fast Stream experience is very much about seizing opportunities, as individual, to develop and apply your knowledge to add value and tackle challenges which face Government commercial.  Utilising your legal training is just one aspect of what you can bring to the table as an individual.
Is it like practising Law?
Not really. There are of course connections. As a law student, the legal analysis and problem solving which becomes habitual as you progress becomes the bedrock of a legal practice, and the analytical skills and problem solving learnt from this degree are key skills for a civil servant. Yet any legal work, such as litigation, pleadings and instructions to council is undertaken by the Government Legal Department (GLD) or their counterparts in departments. The role of a commercial fast streamer is to acknowledge legal risk and to take the appropriate legal advice if the circumstances arise. The collaborative work you can do with legal teams in government is fascinating but you will not be doing the legal work yourself.
Do I need Legal Training to be a Commercial fast streamer?
Absolutely not. The analysis and problem solving skills gained from a law degree are core to any academic pursuit. Any academic training in any form holds you in good stead for success on the commercial Fast Stream. The CIPS qualifications give you the legal insight into the areas of contract law and public procurement regulations which assists your development as commercial specialists. This training enables you to identify legal risks and challenges and this aids you in recognising the circumstances in which you may need assistance from legal colleagues.
The application windows for the EDIP and SDIP are now open! Please click here for more information
Sign up now for email alerts from the Civil Service Fast Stream blog