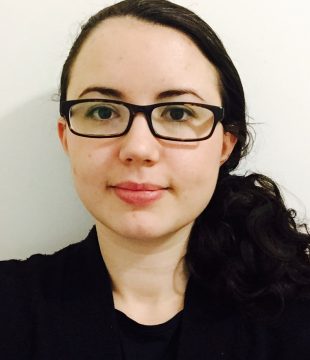 I joined the Fast Stream in October 2015. I grew up in Hackney, east London, and studied Economics and Politics at Sussex University. I considered a career in law but by the time I finished the Graduate Diploma in Law I was pregnant with my second child and put that idea behind me!
After graduating I earned less than £7000 per year. My household was heavily dependent on benefits and I am a carer for my chronically ill husband and our two children who have special needs. A lot of people at my school felt trapped by circumstance and I had thought that wouldn't be me, but by now my confidence was so low and I felt like I had no prospects.
I decided to look for a more stable job and, thinking about what I really wanted to do, registered with Civil Service Jobs for entry level roles. Then an advert popped up for the HR Fast Stream. When I read what the scheme offered it sounded amazing. I didn't think I would get through but figured the experience would be good practice.
I couldn't quite believe it when I got to the assessment centre. I turned up thinking that they didn't want people 'like me', yet three days later I was successful. I was excited and terrified. What if I actually don't fit in? And how will I cope balancing family life and hospital appointments with a full-time stretching job and postgraduate study?
I was delighted with my first placement – HR Business Partner to Universal Credit in DWP. In my first week I was asked by my line manager and the HR Director if I knew anything about UC. Why, I knew quite a bit, having researched it extensively as a claimant. I nervously told them the truth and imagine my surprise when they beamed at me, pleased to have someone in their team who understands first hand our work for the citizen.
I started as an assistant HRBP and over the course of my first year moved up to become the HRBP to the UC Implementation and Delivery directorate. I directly partner the Director and her four Deputy Directors and sit at Senior Leadership Team meetings as well as critical UC Programme meetings. The level of responsibility I have been given, and the support to develop and grow into these roles, has been incredible. I am also well supported to balance my caring commitments with work and I honestly can't imagine being able to do and have all of this anywhere else.
One highlight that particularly stands out is creating the Fast Stream Opportunity Network with 3 other Fast Streamers, a network that champions social mobility and inclusion. The level of support we have received has been amazing – we have over 180 members now, and Chief Executive of the Civil Service, John Manzoni, spoke at our launch. I even got to speak at the All Party Parliamentary Group on Social Mobility about access into the Civil Service. I am so glad I applied to the scheme and look forward to my next placement.
The application windows for the EDIP and SDIP are now open! Please click here for more information
Sign up now for email alerts from the Civil Service Fast Stream blog