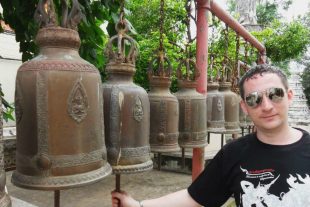 As an older Fast Streamer, I wasn't sure what to expect for my first posting or from the Civil Service in general.  I had been a croupier for almost six years previously and moved into account management and was keen to continue my search for a new career path.  Having found out that I would be working as a Commercial Project Manager at the Department for Environment, Food & Rural Affairs in Nobel House left me not much the wiser!
At the end of my first year (with Commercial we do one year postings) I looked back to consider what I had achieved and measure my personal growth.  During my posting I was a Line Manager, enabling me to show evidence of people management skills.  I also had an objective to lead the implementation of the Performance Management process for 160 staff which stretched my people management and stakeholder skills from the beginning, and was a relief to complete!  Having the opportunity from an early stage to interact with a large variety of staff including Finance and HR Business Partners helped me to develop a holistic view of how a Directorate operates.
I was also tasked with providing business support to the Commercial and Estates Director and his Management Team, which entailed commissioning updates from across the Department as needed and ensuring that agendas and actions allowed them to focus on key deliverables.  This level of engagement allowed me to see the inner working of a Commercial and Estates function, and the different challenges that senior leaders face.
Another objective was providing PMO support to a team during a strategic asset disposal, which involved coordinating meetings with internal and external stakeholders and running the risk register. The opportunity to interact with conveyancers, property lawyers and other Government Departments made this a very rich experience and was very stretching!
My legacy objective was in leading the development of the Defra Commercial Blueprint, which outlined the commercial activity in the Department for the next 3 years.  This was commissioned by the Cabinet Office as they looked to develop commercial capability across Government, and had very challenging deadlines but good opportunities to work with external consultants as well as enriching and developing further my own network at Defra.
There are so many opportunities beyond the tasks you are set - I also volunteered to complete a FOI (Freedom of Information request) which allowed me to see the types of questions people ask (and explained why it is so important to be transparent to streamline this process)!  I also have a passion for diversity as I come from what is termed a 'lower socio-economic background' and was supported by my manager and cohort leader in signing up to support candidates on the EDIP (Early Diversity Internship Programme) and SDIP (Summer Diversity Internship Programme).  These fantastic schemes allow students from a variety of backgrounds to sample life as a Civil Servant and to make informed choices as to whether they would like to apply - if you are reading this and you fit into that category I strongly urge you to give it a go!  I arranged for a meeting with the Chief Operating Officer at Defra amongst others to really give the interns some exposure.
Along the journey I have also been able to buddy up with an apprentice in the wider Defra network and to informally mentor/offer support, and have taken advantage of executive coaching suggested by my cohort leader to strengthen my personal development which was provided by CSR (Civil Service Resourcing).  There are also networking events provided across the Public Sector by organisations such as WIG and the Public Bubble, as well as the US Ambassador's YLUK (Young Leaders UK) programme.
I move on from my strategic placement to work on contract management at the Cabinet Office, which undoubtably will provide more challenges and opportunities for the year ahead!
The application windows for the EDIP and SDIP are now open! Please click here for more information
Sign up now for email alerts from the Civil Service Fast Stream blog