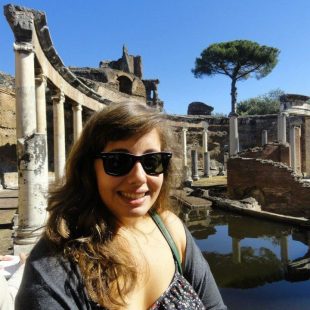 If you find yourself asking is the Commercial Fast Stream for me, then I can guarantee you are not alone and in fact you are in exactly the same position I was in not too long ago. The following questions ran through my head: am I qualified, will I be able to complete the application process, what will I be doing, do I have the right skills and is this the graduate programme for me?
Here are my answers:
My academic studies do not provide the most conventional transition to a career in Commercial, as I have an MA in History of Art and Ancient History and a MLitt in Museum and Gallery Studies. There are often a lot of surprised faces when I say what I studied to colleagues! I questioned whether these qualifications were appropriate for a career in Commercial, however it's the analytical and linguistic skills, as well as the discipline I gained whilst studying that ensure I'm suitable.
The application process was rigorous, but fair. It's worth dedicating the time to each stage and preparing fully. You wouldn't sit an exam without revising and preparing yourself (or at least I hope you wouldn't), so why treat the online tests or assessment centre any differently? My best advice is to prepare as much as possible, practice and stay calm, it worked for me!
What could you be doing on the Commercial Fast Stream is a tough question to answer, but here's a flavour of what I've been involved with over the past year. My first posting was in the Ministry of Justice to work in Contract Management for the Electronic Monitoring Directorate. I confess neither Contract Management nor Electronic Monitoring was particularly familiar to me at the start of my posting, but I quickly got my head round both. Throughout the year I was able to engage in supplier and stakeholder management, make amendments to the contract, improve processes, negotiate with suppliers, answer Freedom of Information requests, assist with a procurement and identify and implement savings worth over 7 figures per annum. I have just started my second posting at the Department for the Environment, Food and Rural Affairs to work on the organisational transformation of the Department and income generation, amongst other projects. The postings are varied and seek to provide Fast Streamers with experience in as many aspects of Commercial as possible throughout the scheme.
Everyone has different skills and experiences, which is part of what makes the Civil Service and Fast Stream such an interesting and varied place to work. Throughout the scheme those skills which you do not currently possess, such as knowledge of financial reporting or how to run a procurement, will be identified and developed through appropriate training or work shadowing opportunities. The Commercial Stream has the added advantage of the provision of training through the Chartered Institute of Procurement and Supply. This training helps to ensure all Commercial Fast streamers have a sound set of skills and consistent knowledge of standards, processes and tools that are beneficial for a successful career in Commercial.
Is the Civil Service Commercial Fast Stream right for me? The short answer for me is yes. I have not come across anyone on a graduate programme outside of the Fast Stream that has been given as much responsibility, respect or challenge as early on in their career as I have. I've got to work with a fantastic group of people and had experiences that I never would have imagined, such as visiting a prison. The prospects this programme provides are unprecedented, as you get experience to a number of different departments, ways of working and areas of Commercial. The scheme is challenging, but designed to support and encourages you to be the best in the profession.
The application windows for the EDIP and SDIP are now open! Please click here for more information
Sign up now for email alerts from the Civil Service Fast Stream blog