Claire Kelvin tells about her experience with Teach First and her transition to working in the Project Delivery Fast Stream programme.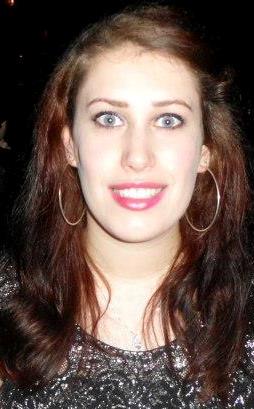 For me it has always been important that I enjoy the work and that within my role I have the opportunity to make a difference.
During my final year studying French, Italian and Spanish at The University of Birmingham I worked alongside some Teach First representatives. Whilst I have always wanted to try teaching I knew it was not going to be my only career but I was encouraged all the same to apply for the programme.
Fast forward a gap year of temping and travelling, and I began my two years commuting three hours a day to My Teach First School. Despite the enormous time spent travelling, I thoroughly enjoyed teaching languages at this West London Boy's School.  The first year was a rollercoaster of emotions and steep learning curves but the guidance from my mentors and tutors steered me in the right direction.  The students at this school are renowned for giving new members of staff a tough time but by my second year I had proved to them I was capable of teaching them and progressing their learning.  Leaving the school was an incredibly tough decision but the skills I developed through Teach First I believe are the perfect ingredients for Project Delivery in the Civil Service.
The last academic year while I was completing the Fast Stream application process I have been a supply cover supervisor in a couple of local schools. Many teachers are wary of becoming a supply teacher due to some stories they hear, but just like being a regular teacher you have to gain the trust and respect of students.  On the plus side, I was out of the door at 3.30pm (a luxury I did not take for granted!), I didn't have any marking or planning responsibilities and my favourite positive was the opportunity to show how adaptable and flexible I can be.  Every day was completely different, different subjects, different students and I had to deliver lessons planned by someone else that I only saw moments before I met the students!
People still ask why do I think teaching helps my future career in project management, and if I haven't been clear enough already… at least 5 times a day I stand up in front of a group (normally a tough crowds of teenage boys) and have to cultivate their understanding on a topic the majority of students don't care to learn about. Besides having the confidence to present, I deal with a variety of stakeholders on a daily basis from students, staff, governors, parents and visitors - all with their own ideas and comments.  With all the demands of being a teacher planning and organisation is key, you have to know what is coming and you also have to have back up plans when things don't quite go to plan - another reason why having concrete evidence of being adaptable is useful!  I could keep on going with the similarities between the desired skill set of a teacher and a project manager but the single most important thing that I am most grateful for teaching is that I am now fearless.  My new mantra is that if I can teach/support/develop (survive!) a group of 30 anti-language learning teenage boys several times a week for two years, I can do anything and there is no need to be nervous about it! There is something to be learnt from every positive and negative experience, proving another skill, resilience, is essential!
I took the gamble to leave my teaching post without a job to go to and I did have all my eggs in one basket when it came to only applying for the Fast Stream.  This is not a gamble I would recommend but on reading more about the new Project Delivery fast stream (PDFS) scheme, I knew if I got to the interview stage I would have plenty of answers and examples for the competency questions not only drawn from my teaching experiences but others too and I knew I would be able to link them to what the scheme was looking for in future Fast Streamers and hopefully convince the interviewer I was suitable and excited for the job.  I do believe that fact I have been working for three years before joining the Fast Stream has been an advantage to me.  The training I received from Teach First and the reflective tools we used throughout the programme are similar to the training I am about to undertake with the Fast Stream.
It took a while for my friends to believe I had a new job since every time they asked which department I will be working in, I still didn't have an answer for them. Luckily the recruitment process will soon take a lot less time than it did for me and you will have your answers sooner! The Welcome Day was expertly run and we were so lucky to have Tony Meggs not only talk to us about his and our roles but it was touching to see how pleased he was to see the PDFS up and running with Cohort 1 about to start.  It was great to meet representatives from each department who took time out of their day to explain what they do and what we would do if and when we were placed in their department over the next four years.
The benefit of the PDFS being new is that it has taken on the best bits of other schemes; a mixture of 6 and 12 month placements, 4 years and not 3 years, a variety of departments and locations, a variety of projects in terms of magnitude, staff, time and money. The elements of the scheme that are mandatory are thought through so that our individual development is a priority.  My first placement is due to be in the HMRC in London.  Before the Welcome Day I was apprehensive about joining this department since my father still has to help me with my annual tax self-assessments!  Following the day, I could not be more excited to get going with my project, having met the staff equally eager to oversee our progress, and I am even enthusiastic to learn more about tax!
Resilience, open to challenges, working to a big picture, creativity, leadership, organisation, communication and integrity were essential for teaching and will be crucial for my next career as a Project Delivery Civil Servant. At the end of the day, it doesn't matter what department you are in, there are skills to be developed and knowledge to be learnt. The possibilities available to us as a PDFS are extraordinary, the support will be there throughout and the opportunities are limitless!
The application windows for the EDIP and SDIP are now open! Please click here for more information
Sign up now for email alerts from the Civil Service Fast Stream blog