Kate Stuhlberg tells about her unconventional background as a graduate and how she came to join the Fast Stream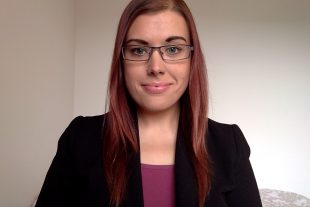 This autumn, I will begin my career in the Civil Service, joining 45 other new starters in the inaugural intake of the Project Delivery Fast Stream.
I chose to apply for this specialisation because I consider project delivery to be one of the most challenging yet rewarding professions in the Civil Service. Projects put policy into action, and these actions have real, tangible effects on those the government serves – be it businesses, organisations, or citizens. Therefore, there is understandably a lot of pressure on government projects to succeed. I believe that this scheme will not only allow me to develop the professional tools needed to handle this type of responsibility, but it will also give me a sense of personal satisfaction, in undertaking work that directly impacts people's lives.
In addition to being excited about the work, I am also looking forward to getting to know my new colleagues – both on the Fast Stream and at my first placement at DWP. I actually met some of the other Project Delivery Fast Streamers at our recent Welcome Day, and was pleasantly surprised to see that we are a really diverse group, with a variety of academic and professional backgrounds.
I, myself, have a fairly 'unconventional' background for a graduate – I completed my Bachelor's Degree in International Studies part-time at the Open University whilst working full-time in the private sector. I then moved overseas for three years, completing a Master's Degree in Peace, Mediation and Conflict Research, and gaining work experience at the Finnish civil service and the European Parliament.
For me, this demonstrates that the Civil Service is an organisation that deeply values diversity. So long as you are driven to succeed in this demanding work environment, you can secure a place on the Fast Stream – no matter what, where, when, or how you studied.
The application windows for the EDIP and SDIP are now open! Please click here for more information
Sign up now for email alerts from the Civil Service Fast Stream blog