Emily Bentley tells her reasons why she chose Project Delivery Fast Stream.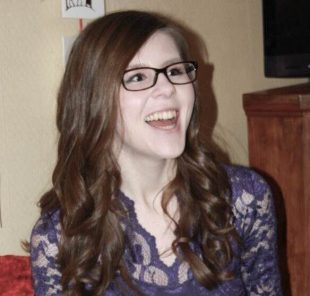 I guess I would describe myself as a bit of a social chameleon. I am a Cambridge alumni with a council estate upbringing; an introvert blessed or cursed with 5 siblings; and a logic loving maths graduate who decorates cakes as a creative outlet. As my time at university drew to a close and the working world began to beckon, I knew I needed a job that would engage with and build on my diverse interests and experiences.
Being brought up on a council estate meant that the social issues facing the poorest in the UK, often misrepresented by the media, were my reality until I left for university. This had instilled in me an assurance that I wanted a socially oriented job which was, in some way, seeking to improve the day to day lives of real people. Obviously the Civil Service Fast Stream meets this criteria without a shadow of a doubt. Governmental administration sets the framework that people live their lives within, be that with regard to welfare, justice, transport or health. But once I had decided that I was interested in the Fast Stream more broadly, there was then the question of choosing a specific stream.
Personally, I approached this decision by retrospectively looking at my internships, voluntary experience and hobbies and trying to ascertain if there was a common theme to the activities and tasks I have found most rewarding. It quickly became apparent that most things I have done have involved either leading a project or being part of a project team.
From Project Jubilee; leading a team to organise a celebration event attend by 100 people on a budget of £500, to Project Restoration; reviewing and updating the Local Offer Family Information Services Website for my Local council. My love for projects even infiltrates into my baking in the form of Project Minion; constructing a Despicable Me cake for my youngest brother's birthday!
It dawned on me that in some way, regardless of the context, I enjoy the process of seeing something through from start to finish, of coordinating separate skills and expertise to create an outcome beyond the capabilities of a single individual and of having an outcome which is tangible and can be learnt from.
The Project Delivery Fast Stream seemed to me to be a wonderful combination of project based work with a social orientation. I am most looking forward to being a part of some of the largest and most complex projects being taken on by any organisation worldwide. The Government Major Projects Portfolio contains 200 governmental projects with a total whole life cost of around £500 billion; this is project management on a colossal scale!
Initially these figures and the prospect of a professional city job was quite intimidating for me, as both of my parents have spent most of their lives working in grassroots voluntary projects. Hence the support offered by a personally appointed cohort leader and the fast stream community more broadly was really significant in influencing my decision to apply.
I will be starting my job in October working for the Ministry of Justice, who are doing some large scale work on prison reformation and shortening court processes and procedures. I am looking forward to the challenges and rewards that lie ahead, with the full assurance of a supportive network and many opportunities for professional development.
The application windows for the EDIP and SDIP are now open! Please click here for more information
Sign up now for email alerts from the Civil Service Fast Stream blog