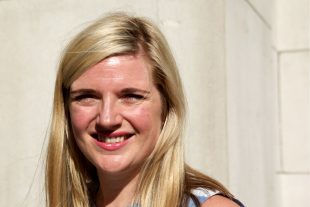 I don't suppose there are many children who say "when I grow up I want to be an HR professional working in the Civil Service" and I was no exception. For me the dream was always to be on the stage. Sadly, I think we've all seen enough episodes of X Factor to realise that that particular career path is rarely meant to be.
I was, however, very fortunate at school to have truly inspiring teachers. During my Government and Politics A Level, among many other eye opening topics, I learnt about the importance of the Civil Service in supporting the elected government of the day when delivering its objectives.
At University I continued my studies in Politics and History and began to feel strongly about the importance of valuing difference in society. When I started my Masters in Human Resources that interest extended to an appreciation of what individuals from a wide variety of backgrounds with a broad range of skills and experiences can bring to organisations. The business case for diversity and inclusion is strong and I thought "I want to make sure others are aware of that".
I graduated in 2008 in the midst of the financial crisis; brilliant timing! Jobs were hard to come by, like many of my friends I started temping, unlike many of my friends I was temping for an organisation I really cared about. The Home Office was a fascinating place to work. I hadn't thought I might be able to feel so connected to real life while working in what is usually seen as a "back office" function like HR.
Imagine then my delight when the Civil Service's Fast Stream programme started to offer a specialist route in my chosen profession and I was offered a place… All my Christmases had come at once!
Since then I can't tell you (in 500 words) how many fantastic experiences I've had. From working with brilliant people who always have time to spare to discuss my development and advising senior teams on the people impacts of massive change programmes to experiencing life on the frontline through manning the border during the Olympics and most importantly helping to shape a modern Civil Service by identifying and developing its future leaders.
I completed the Fast Stream in 2012 and was promoted to Grade 7. I am now a Grade 6 (that means I am more senior than I was as a Grade 7- we have lots of quirky thinks like that in the Civil Service!) and I am responsible for leading a fairly big team of 50 passionate and committed people, working hard for the objectives of Fast Stream and Early Talent.
Ours is a pretty simple mission, to find the very best and brightest people (regardless of background) to join the Civil Service, take part in our life changing development programmes and ultimately become the people who support the government of the day in its goals.
Simple but bold, exciting and energising and the most amazing privilege I could have hoped for as a tiny tot. Even a singing career might not have matched up to this and I'm Welsh so that's really saying something!
The application windows for the EDIP and SDIP are now open! Please click here for more information
Sign up now for email alerts from the Civil Service Fast Stream blog