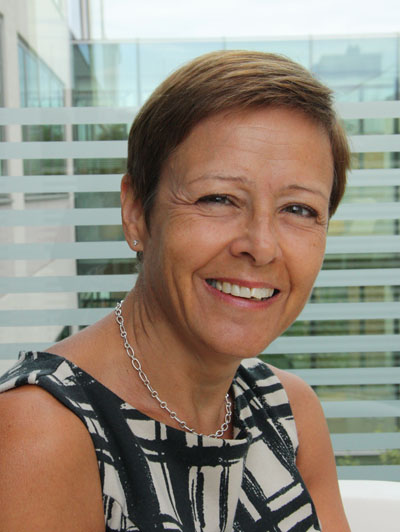 My name is Fiona Spencer and I'm the chief portfolio officer and head of profession for project delivery in the Home Office. My job is to oversee delivery of the Home Office's project portfolio - making sure we do the right projects, that they're done right and that we have the right people and skills to do them.  So I think it's great that there are now fast stream opportunities for people who are passionate about delivering change.
Project delivery means working as part of a close team where everyone has a part to play, bringing together different skills, expertise and experience to deliver a common goal. It's about thinking and planning ahead, spotting problems early and finding creative solutions, and seeing a job through to the end. It's about people and relationships, and above all, about delivering real life outcomes. It's great fun and it's deeply satisfying - you get to look at something and think: I helped make that happen.
I started out as a traditional policy fast streamer - developing policy proposals and making legislation. But I soon realised that what I really liked was the business of turning policy into real change on the ground, change that made a difference to people's lives.  Working in project delivery has given me the opportunity to work on a wide range of amazing projects: whether working as part of an expert cross-departmental team to design, build and run ground-breaking new services for mentally disordered offenders; developing biometrics programmes to transform our border and immigration controls; or leading major government projects to replace our IT and shared business systems.
In project delivery, you're also constantly learning and developing your skills. Last year, I graduated from the government's Major Projects Leadership Academy, run jointly by the Said Business School and Deloitte to equip senior leaders to lead major government projects; and I'm now part of a steering group helping develop the profession across government.  Project delivery is a fast-moving area, so continuing professional development and sharing learning are key priorities as we build our expertise in project delivery for the future.
The application windows for the EDIP and SDIP are now open! Please click here for more information
Sign up now for email alerts from the Civil Service Fast Stream blog