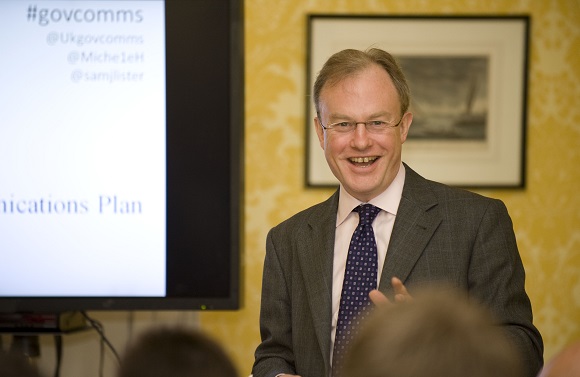 Communications is one of the four levers Governments have to build a better society. Alongside legislation, taxation, and regulation; communication plays a vital role in helping to improve and even to save peoples' lives.
Government communicators run campaigns that help people to find jobs or access benefits, and lead healthier lives. We work across digital and traditional media and employ and train people in the whole range of disciplines including marketing, public relations and internal communications. We work in the UK and around the world having deployed people during 2015 in Nepal and Sierra Leone and on training missions to countries from Estonia to Egypt.
As a Government Communication Service (GCS) Fast Streamer you would have the opportunity every day to help shape the messages, information and campaigns which really impact on the economy and society in this country and across the world.
The aim of the GCS is to deliver world-class communications that support Ministers' priorities, benefit lives and enable the delivery of great public services.
We do that through:
Strategic communications and working with partners to develop plans for cross government communication
Internal communications, helping staff understand the goals of their departments and agencies.
Digital communications, including media relations.
Insight and evaluation, to understand what works.
Campaigns, marketing and behaviour change.
Over the course of your four years on the GCS Fast Stream you would have access to roles which would help you develop in all of these areas.
You could be working on a communications campaign which helps to:
Build a stronger economy through attracting visitors and investment into the UK
Improve the health of the public by suggesting small changes they could make in their day-to-day lives
End violence against women and girls by working in partnership with the organisations they really trust
Respond to crisis situations, such as the earthquake in Nepal, explaining to the public how they can help.
I am deeply committed to the continuous development of the GCS. I see the Fast Stream as an important way of ensuring that we are the best Government Communication Service in the world.
We offer an unrivalled training programme, leadership schemes and early responsibility. We are open to new ideas and challenge as we work to improve the provision of public service information.
If you are interested in joining us then look out for the launch of the next round of recruitment in the autumn.
To find out more please visit our website https://gcn.civilservice.gov.uk/about/.
The application windows for the EDIP and SDIP are now open! Please click here for more information
Sign up now for email alerts from the Civil Service Fast Stream blog