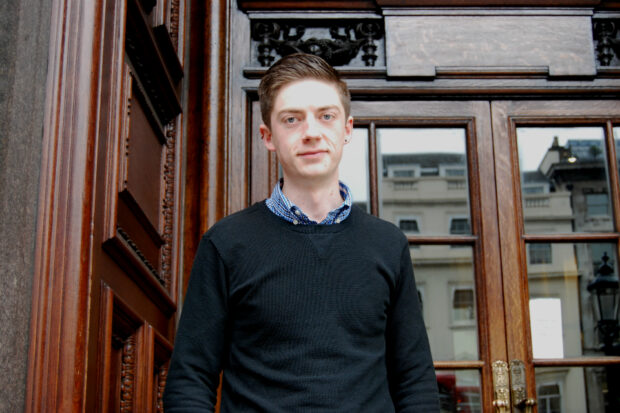 What is your current role and what does it entail?
My name is Ben Coates, I joined the Human Resources (HR) Fast Stream in September 2014 having graduated from Northumbria University in the summer having studied HR. My first placement is in Civil Service Resourcing, an expert HR service working across Government. I am in the unusual position that I actually work in the team that manages the Corporate Fast Stream, so I get to see things from both sides! It's a really challenging and rewarding role, I have been responsible for leading on large projects, have line management responsibility and have worked on high profile submissions for the head of the Civil Service, all in my first 6 months!
Why did you apply for this Stream?
Choosing the HR programme was an obvious choice for me, I have been committed to a career in HR for some time. The real draw for me with the Fast Stream was the huge diversity of roles you can do and the level of responsibility you get. In many organisations, HR can be quite a narrow career choice, but in the Civil Service the possibilities are endless. I am in a position of responsibility that is really unusual at this stage in my career and this, combined with the huge support network, (not to mention the funded Master's degree!) made the Fast Stream stand head and shoulders above the rest for me.
Where do you hope to be at the end of the Fast Stream scheme?
By the end of the programme I am aiming to have a broad knowledge of HR in different functions and be ready to move into a senior management position. The fantastic thing about the Fast Stream is that in just 3 years you are given the skills and experience you need for this to happen. I have set myself the ambitious aspiration of reaching the Senior Civil Service within 6 years. Ambitious as that is, the programme provides a level of development that means it is a realistic target, within a short period of time I can expect to have a real impact on how the Civil Service delivers for the British public.
What is your proudest achievement whilst being a Fast Streamer?
My proudest achievement so far whilst being a Fast Streamer (apart from actually getting on to the programme!) was organising and facilitating a solutions event for senior leaders from across a number of teams. I was tasked with getting a group of key decision makers around a table for an afternoon to make effective decisions on a complex and high profile project I was leading. The output of this was a submission to the Permanent Secretary. This involved extensive planning to design an event that would allow some complex and contentious issues to be discussed in a way that brought about quick and effective decisions. I also had to lead this discussion myself between a number of Directors, Deputy Directors and other senior figures. It was a steep learning curve but the event was successful and I received positive feedback from the senior leaders involved. Being given this level of responsibility is one of the reasons I really value this programme, it stretches you to develop and push yourself outside of your comfort zone.
The application windows for the EDIP and SDIP are now open! Please click here for more information
Sign up now for email alerts from the Civil Service Fast Stream blog
Read about why the Civil Service would like to attract more male applicants to apply for the HR Fast Stream.