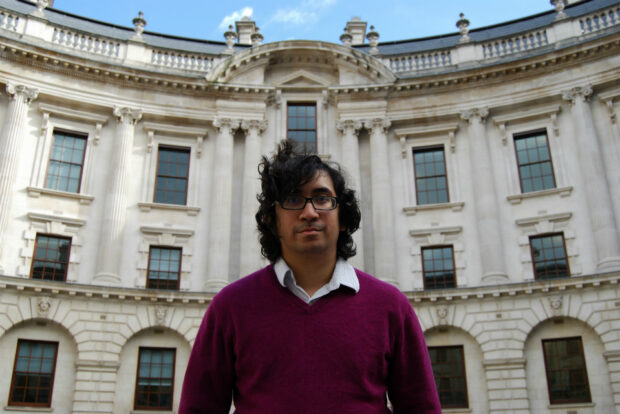 What is your current role and what does it entail?
I did an undergraduate degree in maths, and later decided to do a Master's degree in Economics before joining the Civil Service. I applied for the Economics Fast Stream, and took up a place at the Ministry of Justice for my first post, before moving in June to my current post in HM Treasury. My present job involves responsibility for the long-term sustainability of the UK's finances. Amongst other things, this entails providing regular briefing and analysis on fiscal issues, monthly trips to Brussels for the EU's Ageing Working Group, as well as doing ad-hoc analytical work.
Why did you apply for this Stream?
I applied for the Economics Fast Stream, because I thought it would allow me to gain experience in both the policy and analytical world, and so it has proved. Economists have a wide variety of placements in different departments, from technical work with specialised software to much more policy-focused and strategic work. I was always attracted to the Civil Service, due to my interest in public policy, and was attracted to the Fast Stream because of the opportunity it provided to move around within the Civil Service. I have found the Civil Service particularly forward-thinking in terms of flexible working, and maintaining a healthy work-life balance.
Where do you hope to be at the end of the Fast Stream scheme?
At the end of the Fast Stream, my goal is to obtain promotion in an area that I am passionate about. One of the great advantages of the Fast Stream is being able to try out roles in different areas in order to understand which topics and policy areas best suit you. For me, the most inspirational senior leaders are those with a breadth of experience in different areas, who are then able to use this experience to effectively run their team. I also admire senior leaders who talk openly about personal or work challenges that they have faced, as I feel that this makes the workplace a more inclusive and comfortable place to be.
What is your proudest achievement whilst being a Fast Streamer?
Two of my proudest achievements have been my contribution to Autumn Statement, and presenting in front of the European Commission. In December, for Autumn Statement 2014, I was in charge of coordinating all fiscal charts and tables to go into the document. This was a great role, as it gave me a real opportunity to understand the process of putting together a Budget document from the inside. My role involved pulling together the charts and tables, constantly updating and amending them, as well as coordinating others, knowing that at the end of the day, these would be the graphs and tables used to inform the ongoing political debate.
I have also been leading on putting together the UK's contribution to the EU's projections of long-term sustainability, due to be published in May 2015. This involves a substantial amount of work behind the scenes, drafting, modelling and coordinating different pieces of work on pensions, healthcare and social care. As well as my producing a report on the UK pensions system, this culminated in giving a 20-minute presentation in Brussels, being critiqued for a further 20 minutes, and finally fielding a 20-minute Q&A with the Commission and the other Member States. In general, I feel very fortunate to have the opportunity to represent the UK abroad, as well as to be able to get such an in-depth understanding of the fiscal debate on such political issues as pensions and healthcare.
The application windows for the EDIP and SDIP are now open! Please click here for more information
Sign up now for email alerts from the Civil Service Fast Stream blog