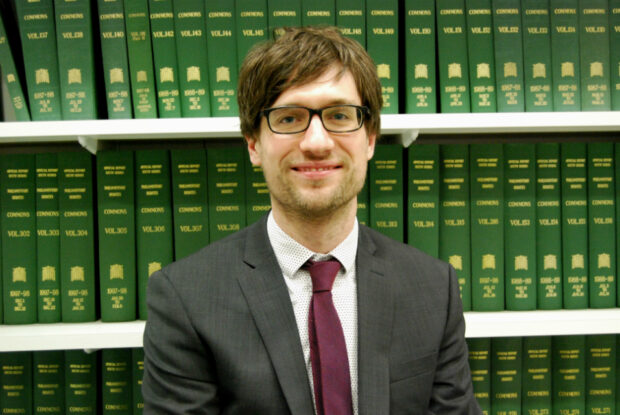 What is your current role and what does it entail?
I am in my first role as a Fast Stream Operational Researcher, working in the Department for Work and Pensions (DWP). The DWP has some statistical models to predict changes such as the number of pensioners, and the demand for different types of unemployment benefits in the future. My job is to tinker with these models and ensure that they are up-to-date and appropriate to use to base better predictions of what will happen in the future. I also spend time discussing with people who use the model what it is they want find out – they may want to know how many people will be moving from one benefit to another in the next year, for example. My team has to think about whether the model can already tell them this, or whether it needs to be changed to do so.
Why did you apply for this Fast Stream scheme?
Before joining the Operational Research Fast Stream, I was a researcher in theoretical biology, creating mathematical models to describe such things as the evolution of antibiotic resistance in bacteria. What attracted me to leave science and become a civil servant was the greater career structure and job security. The promise of training and a commitment to my continuing professional development was also very appealing.
Where do you hope to be at the end of the Fast Stream scheme?
At some point in the next five years, I see myself leading a small team of analysts, helping to provide the crucial evidence that underpins good policy decisions.
What is your proudest achievement whilst being a Fast Streamer?
I have only been in post for three months and during this short time, I have been involved in helping with the Chancellor's Autumn Statement – the models that I maintain are used in forecasting future DWP expenditure, and so are important for the government's overall financial plans.
One of the highlights of my time in the fast stream is an "Understanding government" training course. We visited the Houses of Parliament, saw a session in the Commons and a session in the Lords, and spent time speaking to MPs Jeremy Corbyn and Cheryl Gillan. While sending postcards from the House post office, I held up former Labour leader Neil Kinnock (now Baron Kinnock) in the queue.
The application windows for the EDIP and SDIP are now open! Please click here for more information
Sign up now for email alerts from the Civil Service Fast Stream blog