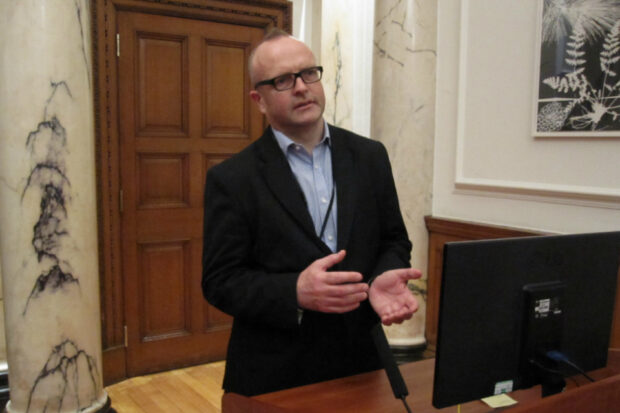 My role is Chief Assessor and Chief Psychologist in the Fast Stream team, which means a lot of my time is spent in our 100 Parliament Street assessment centre facility, interacting with many assessors and candidates on a day to day basis.
Our assessors are impressive – dedicated, friendly, insightful and with a great belief in identifying the very best graduates, in the fairest way possible. Our candidates are equally impressive - bright, diverse, emotionally intelligent and motivated –  those that are selected for Fast Stream are undoubtedly amongst the best graduates in the country.
How can you be one of those who succeed at the assessment centre? A few thoughts:
Take great encouragement from reaching the assessment centre stage – an achievement in itself! Have confidence and self-belief.
Have a good awareness of Fast Stream competencies and Civil Service values (integrity, honesty, objectivity, impartiality) – these should inform how you respond to the assessment.
Really pay attention to the instructions for each exercise – try to deliver exactly what's asked!
Respond to each exercise in a thoughtful, but engaged way – weigh up what's required, but show your drive as well.
There's quite a lot of information to process in the exercise briefs – don't be overwhelmed by this, but try to respond rapidly and prioritise the key issues.
Finally, get the right mindset on the day – enjoy the process and embrace each element. We want to see you succeed!
The application windows for the EDIP and SDIP are now open! Please click here for more information
Sign up now for email alerts from the Civil Service Fast Stream blog