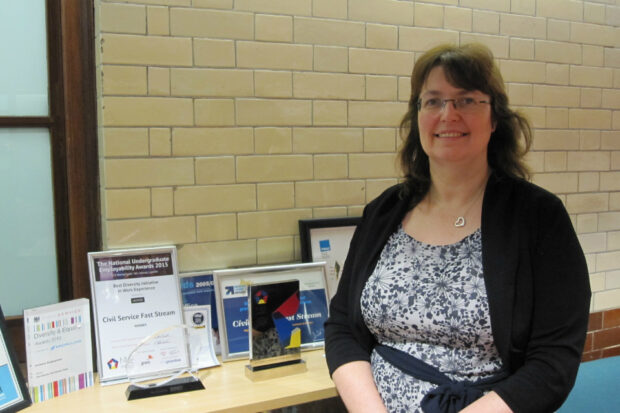 Hi everyone - I'm blogging! Not something I imagined I would be doing when I joined a very different Civil Service in the 1980s, but one I am delighted to be part of as we transform our services.
I lead graduate, school and college leaver recruitment and talent programmes for the Civil Service. Through our blog you will get to know my team, how we work to provide opportunities for you, how you can engage with us and why your feedback matters to us.
I love my job - finding young people who want to make a difference in the world and have ambition to lead and transform public services. Helping them to see how they could unlock their potential by joining one of our early talent programmes is extremely rewarding.
This blog will focus particularly on graduate recruitment but the Civil Service Fast Track Apprenticeship scheme provides a similar scheme for school leavers.
The Fast Stream is a challenging leadership development programme for graduates of any age. We genuinely want as diverse a mix of people to join the programme as possible.  We hire strictly on merit, so you will need to be amongst the top scoring candidates across a broad range of selection tests to be successful.  Someone out there is destined to be a future Cabinet Secretary and Head of the Civil Service. Is it you?
Blogs will follow over the next weeks and months giving tips for engaging with us, how to get your questions answered, top tips for the assessment process, what happens during the recruitment process, what we hear when we are on campus and what it's really like when you join us etc. So stay connected.
The application windows for the EDIP and SDIP are now open! Please click here for more information
Sign up now for email alerts from the Civil Service Fast Stream blog